Warranty and Guarantee Information
30-Day Limited Warranty
At TesTur Energy, we are dedicated to offering high-quality, innovative products. To give you peace of mind, every Tesla Turbine prototype comes with a 30-Day Limited Warranty that covers any defects in materials and workmanship. This Warranty is applicable from the date of delivery to the original purchaser.
Under this Warranty, we commit to replacing or repairing, at our discretion, any product determined to have a manufacturing defect. This process will involve no additional charges, but shipping costs for sending the defective item back to our facility will be shouldered by the customer.
Please note that any evidence of misuse, neglect, or alterations to the turbine that are not approved by TesTur Energy will void the Warranty. This includes operation beyond the prescribed safety guidelines such as exceeding the safe operational temperature of 85°C, maximum safe RPM of 30,000 with the aluminum discs, or exceeding 40 psi at the nozzle.
Exclusions and Limitations
The 30-Day Limited Warranty does not cover:
-Damage resulting from, general use, misuse, abuse, accidents, or unauthorized repair or alteration.
-Damage caused by operation or improper maintenance, including but not limited to operation beyond the prescribed safety guidelines.
-Cosmetic damage, including but not limited to scratches, dents, and broken plastic.
Please Note: only the parts that are deemed by our skilled team to be defective in materials or workmanship will be repaired or replaced. 

TesTur Energy reserves the right to substitute functionally equivalent new or serviceable used parts.
Warranty Claims
If you encounter a problem with your Tesla Turbine prototype within the warranty period, please reach out to us via email at TesTurEnergy@gmail.com with the subject "Warranty Claim" along with the following information:

-Your full name and address
-Date and proof of purchase
-A detailed description of the issue
-Any relevant photos or videos that demonstrate the problem

Once your claim has been processed, and we determine that your turbine, or part/s, qualifies for repair or replacement under the warranty, you will receive detailed instructions on how to return your product to us. Please remember that shipping charges for returning the product to us are not covered by the Warranty. Some parts may need to be shipped to us for full determination of warranty qualification.

Liability
By purchasing and using this turbine, you assume all responsibility for any damage or injury that may occur from its use. 
TesTur Energy LLC assumes no liability for any accidents, damages, or injuries that occur due to general use, misuse, negligence, or failure to follow safety guidelines and instructions provided.
The warranty is to the benefit of the original purchaser and is not transferable. TesTur Energy is not responsible for any indirect, incidental or consequential damages arising out of the use or service of the turbine. This includes, without limitation, property damage, loss of business, loss of profits or loss of savings, or any other damages whether based on contract, tort or otherwise.
Disclaimer
Please be reminded that our Tesla Turbine is sold as a prototype, intended for educational use and DIY testing. It is not a fully operational turbine and should not be used as such. This product is part of our efforts to fundraise for further research and development and to enable enthusiasts to own a piece of history. Your understanding and cooperation in this matter are greatly appreciated.
Please remember to always operate the Tesla Turbine in adherence to our guidelines, both for the safety of operators and to maintain the integrity of the turbine. We, at TesTur Energy, are passionate about our products and committed to our customers' satisfaction, and we appreciate your support in our mission.
For more information or assistance with your Tesla Turbine, don't hesitate to reach out to our dedicated customer service team. We're here to help.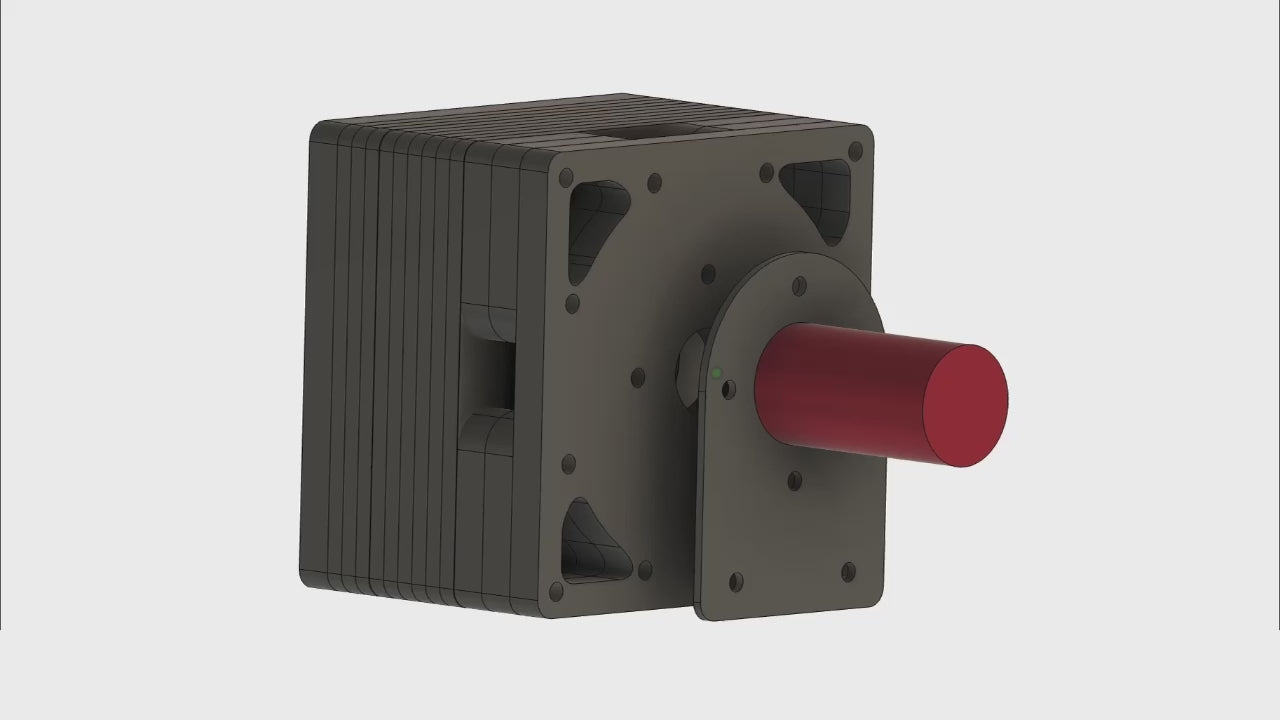 TesTur Energy
4.5 Inch Tesla Turbine Prototype
Regular price
$999.95 USD
Regular price
Sale price
$999.95 USD
Unit price
per
Sale
Sold out
Share
View full details