FAQ Section
1. What is the TesTur Energy Tesla Turbine prototype?
The TesTur Energy Tesla Turbine prototype is a model of our innovative turbine design, based on the principles of the Tesla Turbine. It is built with an aluminum disc stack enclosed in a polycarbonate casing and designed to run on compressed air. It serves as an educational tool and a collector's item, not a fully functional turbine for energy generation.

2. What can I do with the Tesla Turbine prototype?
The Tesla Turbine prototype is a hands-on educational tool to understand the mechanics of turbine technology and renewable energy generation. You can perform your own tests and experiments using compressed air, water, or low-temperature vacuum steam.
3. Is the turbine fully operational?
The turbine is operational, but not in the sense of a turnkey energy solution. It's primarily designed for testing and experimental use, and not intended to serve as a reliable source of power. Therefore, it should be considered a "working" prototype rather than a "working turbine".

4. How do I power the Tesla Turbine prototype?
The Tesla Turbine prototype operates using compressed air, water, or low-temperature vacuum steam. It is equipped with a dual 1/2in NPT nozzle inlet that allows for easy connection to these power sources.

5. What is the maximum operational temperature and RPM of the turbine?
The maximum operational temperature is 85°C and the maximum safe RPM is 30,000 when using the 3015 h13 aluminum discs.

6. What do I need for continuous operation of the turbine?
For continuous operation, you need to cool the bearings using water. Ports for cooling water are provided, but you will need to purchase a separate water pump and cooling system.

7. Can I upgrade the turbine?
Yes, the turbine is designed to be upgradable to our 2-stage version. We will offer a 2nd stage add-on package in the near future.

8. Does the turbine come with a warranty?
Yes, our Tesla turbine prototypes come with a 30-day limited warranty covering any manufacturing defects. Please note that the warranty does not cover damage caused by misuse or operating the turbine outside the prescribed safety guidelines.

9. How do I maintain my turbine?
A detailed maintenance guide will be provided with every purchase. We also have step-by-step maintenance videos on our TesTur Energy YouTube channel.

10. Where do I reach out for help or support?
We have an online chatbot on our TesTurEnergy.com website and you can email us at TesTurEnergy@gmail.com for additional assistance and support.
11. What do I get with my purchase of the turbine?
Your purchase includes the Tesla Turbine prototype, a user manual, a maintenance guide, and a 30-day limited warranty card. You also get access to a wealth of online resources and the opportunity to be part of our loyalty program, which gives you priority and a discount on preorders for our full CHP biomass and solar thermal Tesla turbine systems.

12. What safety measures should I follow while using the Tesla Turbine prototype?
There are detailed safety instructions provided with the turbine. Key points include not exceeding the maximum operational temperature or RPM, ensuring the turbine is securely fixed to a stable surface during operation, using safety equipment, and performing regular maintenance checks.

13. How long does it take for the turbine to be delivered?
The delivery timeline depends on the demand. We aim to get the first orders out in 2-4 weeks, though delivery might be up to 6-12 months if demand is very high.
14. How does my purchase contribute to a more sustainable future?
Each purchase contributes to ongoing research and development efforts focused on Combined Heat and Power (CHP) Biomass and Solar Thermal Tesla Turbine systems. This means you're investing in the development of sustainable energy solutions.

15. What is the process for returns and repairs?
Customers are responsible for shipping parts or the whole turbine back to us for repair or replacement. Repairs will incur an additional cost. Replacement of certain parts may be carried out at our discretion, at no cost to the customer, if we deem them to be a result of general use rather than misuse.

16. Will there be any educational resources available?
Yes, we will have a complete step-by-step how-to video section on our TesTur Energy YouTube channel, an online chatbot on our TesTurEnergy.com website, and email support at TesTurEnergy@gmail.com. Further education resources can also be found on the @SolisHoods Instagram page and Charlie Solis's YouTube channel.
17. What is the cost of the Tesla Turbine prototype?
The Tesla Turbine prototype is priced at $999.95 and is available on our website HeatAndPower.com.

18. Will there be any additional charges for shipping?
Shipping is free for all customers in the USA. For Non-US residents, a final shipping invoice will be sent upon completion of manufacturing, which must be paid before the unit is shipped.
19. What is the process for tracking my order?
Upon purchase, each customer will receive an email, and we will begin communications to keep them updated on the progress of their order. We will also have a page on our website that shows the progress of each order.

20. What happens before delivery?
Before delivery, we require each customer to watch a series of short videos/modules and answer questions to prove they have understood our safety and operational information. We won't ship the product until customers have confirmed they understand all the information and have accepted all responsibility for the use of the turbine.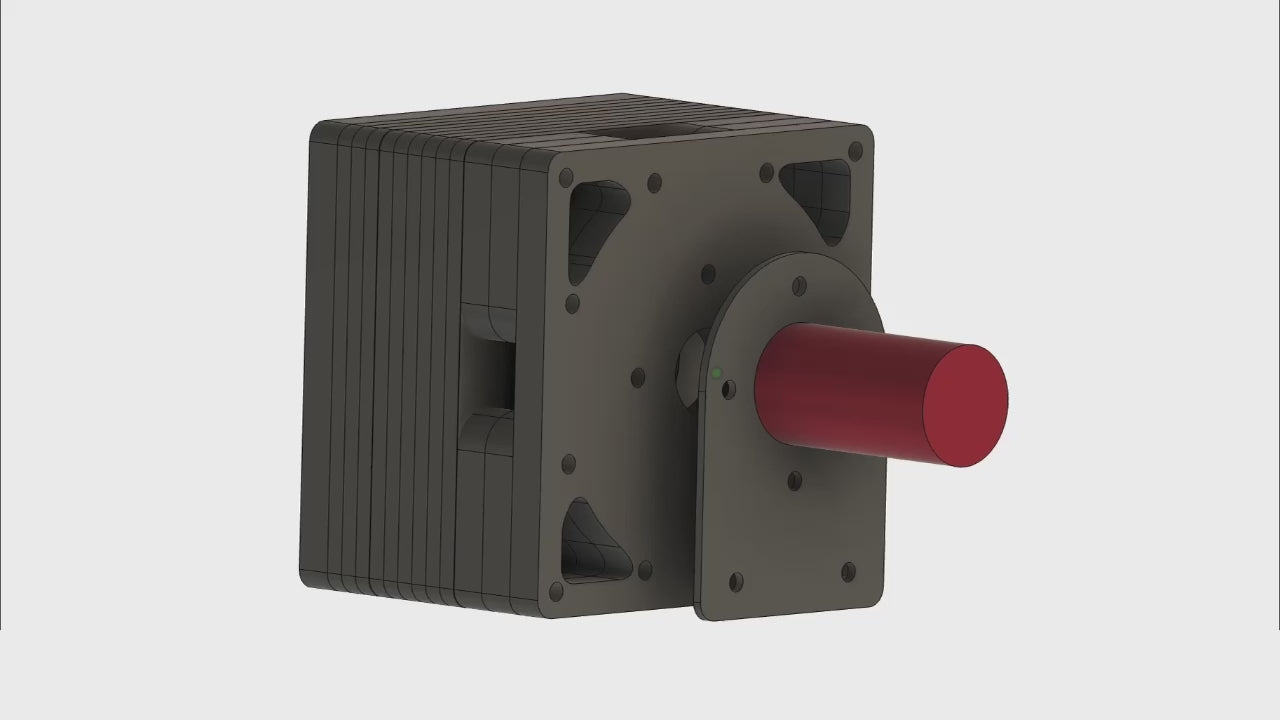 TesTur Energy
4.5 Inch Tesla Turbine Prototype
Regular price
$999.95 USD
Regular price
Sale price
$999.95 USD
Unit price
per
Sale
Sold out
Share
View full details