Customer Support
At TesTur Energy, we are not only dedicated to the production of innovative and environmentally-friendly energy solutions, but we also strive to ensure that our customers have the best possible experience with their Tesla turbine prototypes. In an effort to provide comprehensive assistance, we have a robust customer support system designed to address any queries, concerns, or technical issues you may encounter.
1. Comprehensive User Manual & Maintenance Guide
Every Tesla Turbine (TesTur) prototype comes with a comprehensive user manual and a maintenance guide. These documents detail the specifications of your turbine, safety precautions to follow, instructions for basic operation, and maintenance procedures. They also include troubleshooting tips in case of common issues.

2. Visual Assistance Videos
For visual assistance, we've created a selection of step-by-step tutorial videos that are available on the TesTur Energy YouTube channel. Respectively, these videos provide educational content about heat and power (CHP) products and in-depth guidance on the operation and maintenance of your Tesla Turbine. Whether you're setting up your turbine for the first time or looking to perform routine maintenance, our videos are there to guide you through the process.
3. Online Chat Bot
For quick, automated assistance, we have set up an online chat bot on our TesTur Energy website. Our chat bot is designed to provide immediate answers to common queries, as well as guiding customers towards further resources or contact avenues if needed.

4. Email Support
If you require more personalized assistance or have queries that are not addressed by our automated chat bot, our dedicated customer support team is just an email away. You can reach us at TesTurEnergy@gmail.com 

Our team is trained and well-versed in all aspects of our Tesla Turbine prototype and is ready to provide you with detailed, tailored responses to your inquiries.
5. Replacement Parts and Repair Services
We understand that over time, parts may need to be replaced due to wear and tear. 
To assist with this, we offer individual replacement parts for everything in the turbine through the HeatAndPower.com website. We also provide discounted prices for replacement parts and, at our discretion, will fully replace certain parts if we deem the issue to not be the fault of the customer but rather general use. 
For any repairs or replacements, customers will be responsible for shipping parts and/or the whole turbine back to us.
If you are not comfortable carrying out repairs yourself, we also offer repair services for an additional cost. This ensures that your Tesla turbine is always in the best hands and maintains optimal performance.
6. Further Educational Resources
We understand the importance of a well-informed customer base, particularly when dealing with such innovative technology. For this reason, we provide access to a wealth of educational resources on sustainable energy systems. These resources can be found on the @SolisHoods Instagram page and the Charlie Solis YouTube channel. Here you will find insights, news, and updates in the field of sustainable energy, helping you to stay informed and educated.
7. Safety Information Verification
Prior to shipping, we require all customers to watch a series of short video modules and answer related questions to verify they have understood our safety information. This not only ensures our customers' safety but also helps us to deliver a product that can be used confidently and correctly.
By maintaining a comprehensive support system, we aim to empower you to use your Tesla Turbine prototype safely and efficiently, whilst also providing a platform for you to expand your knowledge and understanding of renewable energy systems. Your satisfaction and safety are our utmost priority, and we're here to ensure you have all the tools and support you need for an enriching and educational experience with our Tesla Turbine prototype.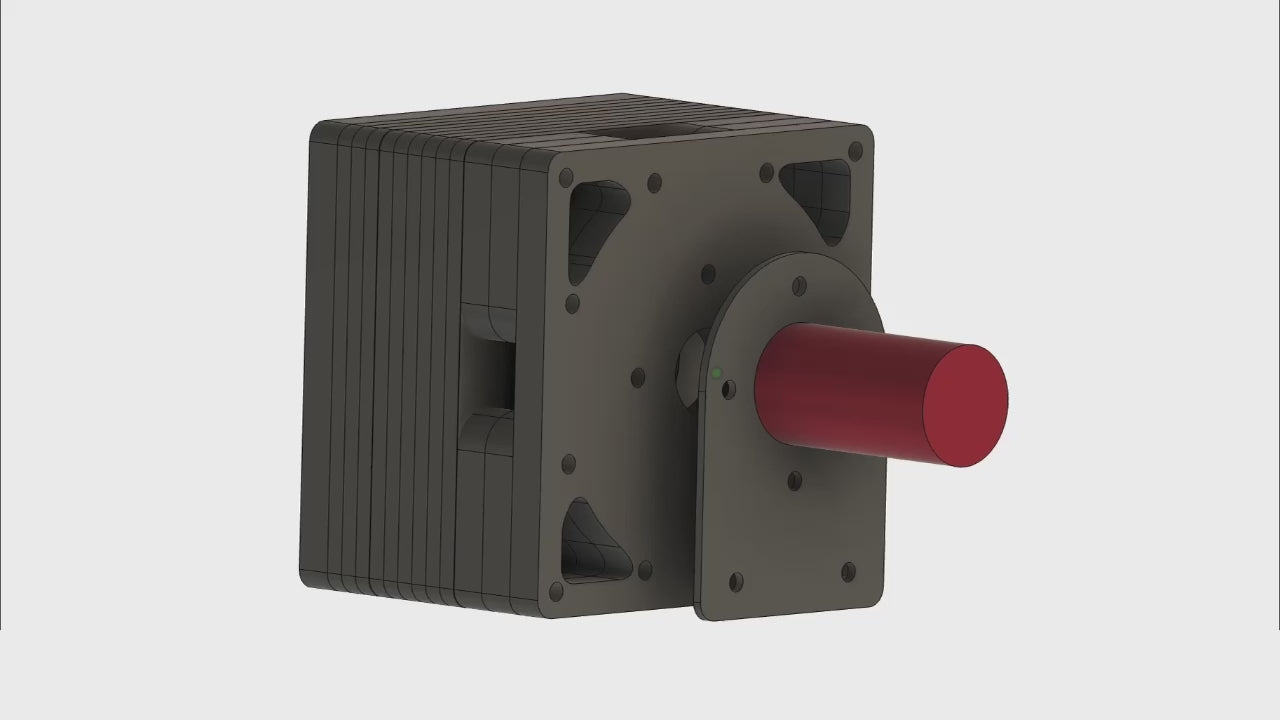 TesTur Energy
4.5 Inch Tesla Turbine Prototype
Regular price
$999.95 USD
Regular price
Sale price
$999.95 USD
Unit price
per
Sale
Sold out
Share
View full details