Product Overview
(photos of new upgraded version coming soon!)
Product Overview 
***see modules below for more details***
Welcome to the heart of innovation - our Tesla Turbine Prototype. Developed by TesTur Energy in collaboration with Integza, this unique device represents a pivotal milestone in our journey towards a sustainable energy future.
This turbine prototype is an upgraded and improved upon version of the initial design utilized in our collaboration project and video with Integza (Joel Gomez). It signifies our commitment to sustainable energy research, blending advanced technology with a love for hands-on experimentation and learning.
So, what's the purpose of this unit?
We've designed and are selling this prototype to provide a hands-on, engaging, and informative tool for those interested in our renewable energy systems, and specifically in Tesla turbine technology.
It gives you a chance to see the turbine in action, understand its mechanics, and gain experience with assembly, disassembly, and maintenance.
We believe this initial experience is crucial before making the step up to our full-sized, turn-key power generation systems.
Get Yourself Prepared
This prototype is essentially a first step for those considering a full-scale residential or commercial Combined Heat and Power (CHP) system.
It offers you a unique opportunity to get up-close and personal with the turbine technology, and gain a practical understanding of its workings, benefits, and potential.
It's a scaled-down, educational version of the turbine we're developing for our full scale solar thermal and biomass powered CHP systems.
From initial trials, the turbine has shown promising potential, generating 1200 watts of power on a Dyno test with 30-40psi and a notable 250 watts electrical load (when partnered with an upgrade generator package) on just 15psi of compressed air.
It is also designed for future upgradeability, with provisions to accommodate a 2-stage upgrade that we aim to release soon.
What Does The Loyalty Program Do For You? 
Learn how to safely operate a Tesla Turbine now with our smaller 4.5in prototype. Then save on your full scale turnkey residential or commercial power generation system later!
Purchasing our 4.5in Tesla Turbine gets you a 10% discount that's applied to your full size residential or commercial system, in the end saving you more than the cost of the prototype.(See below for more loyalty program information.)
Please Note: that our turbine is for educational and experimental purposes and must be handled responsibly. Always follow safety guidelines and procedures as provided in the accompanying user manual. 
The primary materials used in the turbine, which include polycarbonate and aluminum, were chosen to allow us to produce a robust yet affordable prototype that offers an accurate depiction of how Tesla turbines work.
The 4.5in TesTur is a working prototype but it is not designed to function as a commercial-grade generator. 
By purchasing this turbine, you assume all responsibility for its safe usage.
Remember, your safety is a top priority!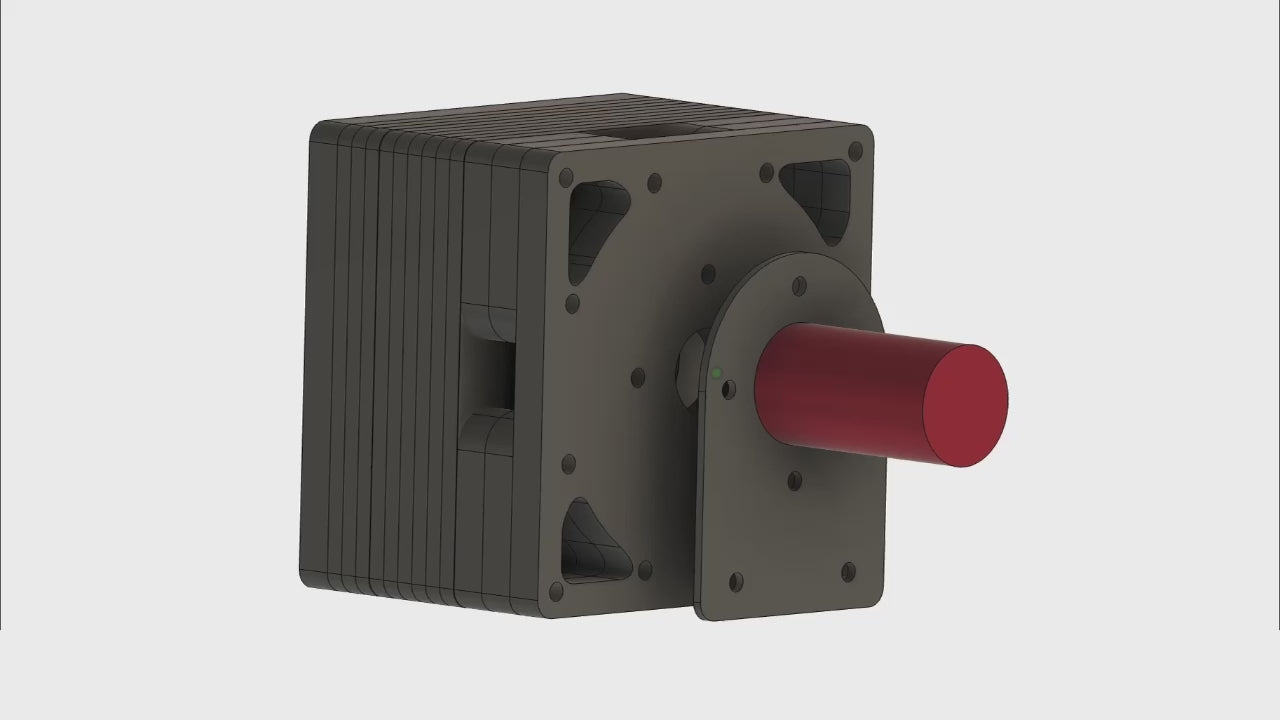 TesTur Energy
4.5 Inch Tesla Turbine Prototype
Regular price
$999.95 USD
Regular price
Sale price
$999.95 USD
Unit price
per
Sale
Sold out
Share
View full details